Birthday Parties • Children's Season Ticket Information • Gift Certificates
In 1986 Derby Dinner began a program that combined theatre and education. The children's theatre shows are performed weekdays for school groups and on Saturday for the public. All school shows have accompanying lesson plans to help teachers incorporate the play into the curriculum. The Saturday performances include breakfast or lunch, and season tickets that include four children's theatre shows are available.
---
Public Performances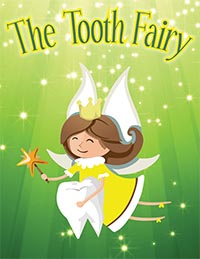 Feb 21 — Mar 21, 2015
Ever wonder what the Tooth Fairy does with your tooth? The kids in Mrs. Schneider's 1st grade class wonder the same thing so they plan to trap the Tooth Fairy and get some answers. This world premiere musical comedy is sure to spark your child's imagination and leave them giggling!
February 21, 28, March 7, 9, 14, 21, 2015
Price: Breakfast – $16.00; Lunch – $21.00
Breakfast 9:00 A.M. Show 10:00 A.M.
Lunch 12:00 P.M. Show 1:15 P.M.
View the Cast List
→ Calendar & Reservations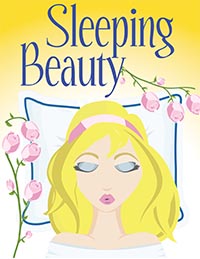 May 16 — Jun 13, 2015
A spinning wheel, an evil curse and true love's kiss? All three are revealed in this musical adaptation of the story of Princess Aurora. Will her charming Prince break the spell in time?
May 16, 23, 30, June 1, 6, 13, 2015
Price: Breakfast – $16.00; Lunch – $21.00 Breakfast 9:00 A.M. Show 10:00 A.M. Lunch 12:00 P.M. Show 1:15 P.M.
→ Calendar & Reservations
---
Birthday Parties Celebrate your birthday with us! Call for Price Info or to book your party – 812.288.8281
---
Mainstage Student Matinees
Theatre Performances: 812-288-8281
Goals/Mission statement of organization:
Our goal is to develop and nurture the creativity and appreciation of theatre within students by exposing them to a live musical theatre performance.
Teachers receive study guides/lesson plans that correlate to Common Core State Standards,  Kentucky Core Academic Standards,  and Indiana Academic Standards.  Plans include pre and post production activities that aid in extending the experience beyond the doors of the theatre.
ATTENTION TEACHERS! Join our Email Club to receive lesson plans via e-mail, special discounts and invitations to special performances. Forward your request to amyers@derbydinner.com.
Price: $6.00 each with one free adult for every 20 students.
Time: 9:30 A.M. Seating 10:00 A.M. Performance
Length: 2 hours with a 15 minute intermission.
Grades: 6 – 12
Student Rush Tickets Available for $10.00 at 7:30pm every evening, if not sold out!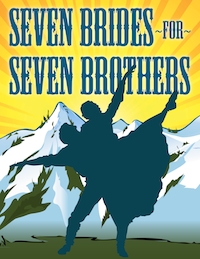 SEVEN BRIDES FOR SEVEN BROTHERS: April 16, 23 2015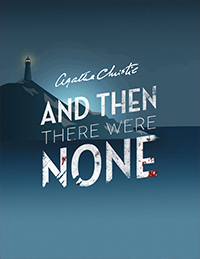 AND THEN THERE WERE NONE: October 15 & 22, 2015
---
Children's Theatre Student Matinees
Lesson plans provided for grade-level. See "Mainstage Student Matinees" for more information.
Price: $5.00 each with one free adult for every 10 students
Time: 9:30 A.M. Seating – 10:00 A.M. Performance
Length: 1 hour
Grades: P – 5
THE TOOTH FAIRY February 23, 24, 25, 26, 27, March 2, 3, 5, 6, 9, 10, 12, 13, 2015
SLEEPING BEAUTY May 21, 22, 28, 29, June, 1, 2, 4, 5, 12 2015
JUNIE B. JONES October 8, 9, 12, 13, 14, 16, 19, 20, 21, 23, 26, 27, 2015
JACK FROST SAVES CHRISTMAS November 23, 24, 30, December 1, 2, 3, 4, 7, 8, 9, 10, 11, 14, 15, 16, 17, 18, 2015