Gift Certificates • Season Tickets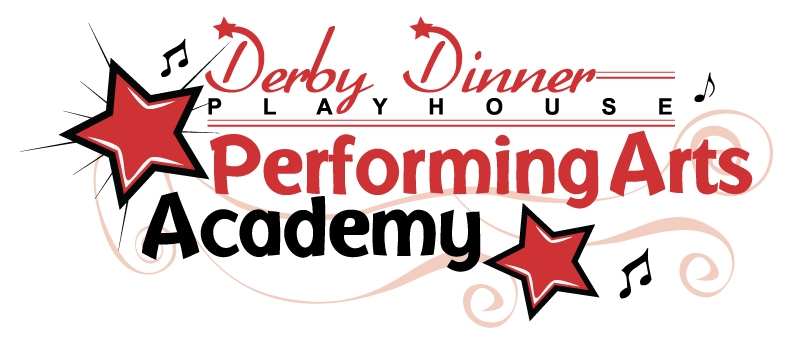 Welcome to the Education Department's web page for info on the theatre classes and workshops that comprise our Performing Arts Academy! Below, you can learn about upcoming camps and workshops, download registration/information forms, and contact us with questions. Bookmark this page and check back for future programs and announcements!


SUMMER MUSICAL THEATRE CAMP 2014 – A one-week performing arts camp for students ages 7 to 17 exploring drama, music, and dance.  Taught by DDP theatre professionals and focusing on creative dramatics and scenes, songs, and dance from Broadway musicals, the camp culminates in a final sharing on the Playhouse stage.  In past seasons, many camp students have gone on to be cast in young actor roles in Derby Dinner's professional productions.  Limited availability!
Dates: (Five Options)
Week 2: July 14-19 WAITING LIST ONLY
Week 3: July 21-26 WAITING LIST ONLY
Week 4: July 28-August 2 WAITING LIST ONLY
Week 5: August 4-9
(No camp on Wednesdays)
Ages: 7 to 17
Tuition: $175 (additional siblings receive $25 off)
Time: 9am to 3pm
CLICK HERE TO DOWNLOAD REGISTRATION FORM & FAQ SHEET
---
Professional Development for Teachers. The professionals in the Derby Dinner Playhouse Education Department offer this adaptable workshop in which they come to your school and train teachers on incorporating theatre arts into the classroom.
UPCOMING WORKSHOP DATES – more info to come!
2014 Summer Musical Theatre Camp

July 7-August 9
Ages 7-17
(Five weeks of options. REGISTRATION NOW OPEN!)

2014 Fall Acting Workshop

Saturday September 20th
Ages 5-9 (9AM – 12PM), Ages 10-17 (1PM-4PM)
Registration opens August 11th

2014 Christmas Break Musical Theatre Workshop

Monday December 29th or Tuesday December 30th.
Ages 5-9 (9AM – 12PM), Ages 10-17 (1PM – 4PM).
Registration opens by October 27th

2015 Winter Musical Theatre Workshop

February 7th.
Ages 5-9 (9AM –  12PM), Ages 10-17 (1PM – 4PM)
Registration opens by January 5th

2015 Spring Acting Workshop

April 11th - More info to Come.
Ages 5-9 (9AM-12PM), Ages 10-17 (1PM-4PM)
Registration opens by February 16th

2015 Camp Sleeping Beauty – TBA

2015 Summer Musical Theatre Camp – TBA
If you would like more information or would like to be contacted about future camps and workshops, please contact:
Tina Jo Wallace
Director of Children's Theatre and Audience Development
Derby Dinner Playhouse
525 Marriott Drive
Clarksville, IN 47129
812-288-2632, ex. 132
Wallace@derbydinner.com
WATCH VIDEO CLIP OF SUMMER MUSICAL THEATRE CAMP 2013
---
Photos by Molly B Photography - http://mollybphoto.com/