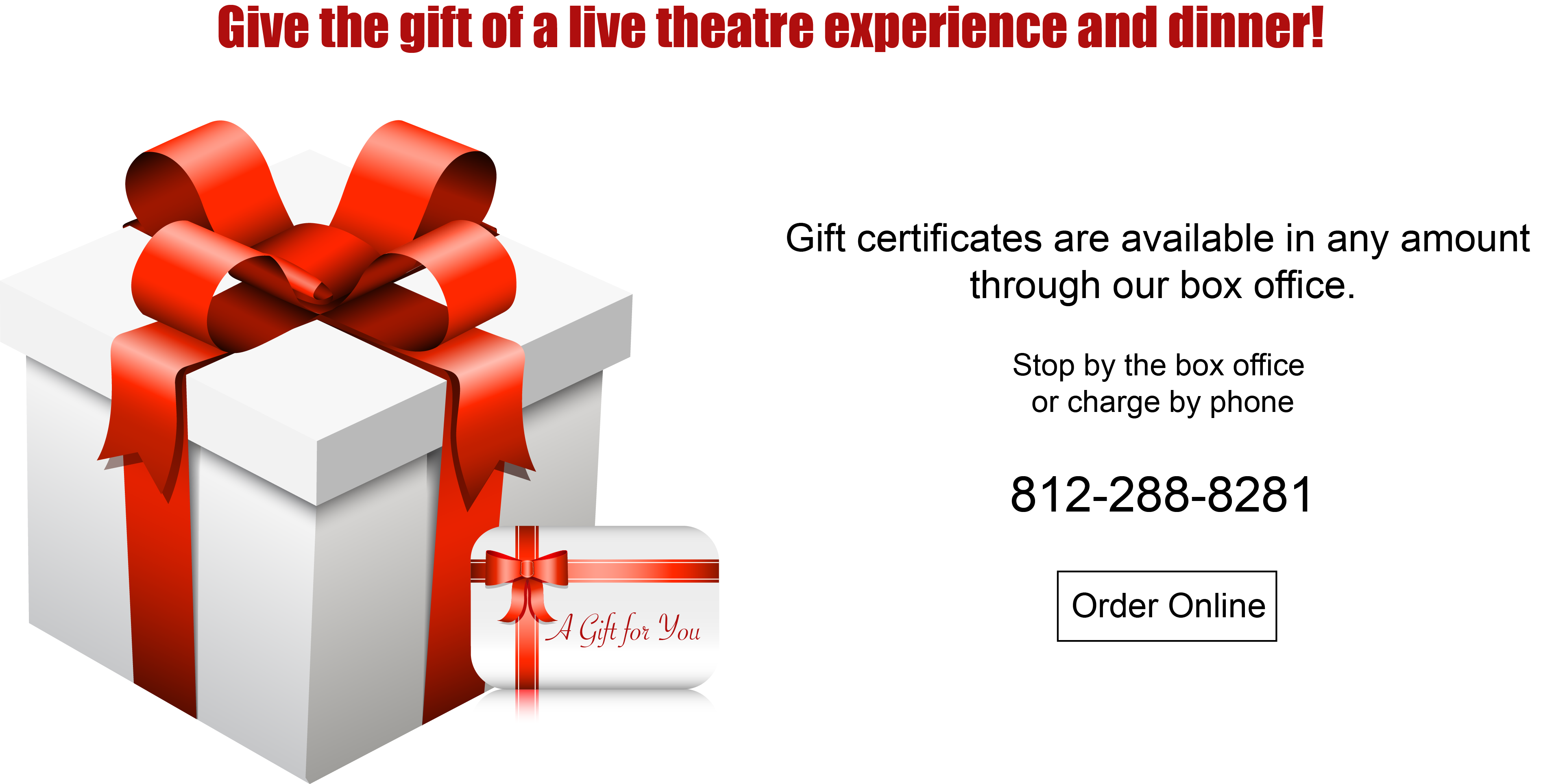 SPECIAL GIFT CARD PROMOTION!
Available Nov. 1 thru Dec. 31, 2019
For every $100 purchased in gift cards you will receive $5 in *Derby Dollars!
GIFT CARDS can be purchased online in any dollar amount over $25.00. All Gift Cards are non-refundable, are not redeemable for cash, and do not expire.
*Derby Dollars may be used for gift shop sales, dessert and drink sales, or ticket sales. They expire 5/17/2020. Derby Dollars may not be used for gratuity, for concerts, or on New Year Sampler purchases. There is no cash value or refund of cash for Derby Dollars. Sale must be completed by 5/17/20, and with the exception of Season Tickets, the event must have taken place by that time. Cannot be combined with any other discount.